Posted On Jun 02 2022
How To Get Rid of an Old Vehicle
You might be considering what to do with your old car. You don't want it clogging up your garage or driveway. If you no longer want your vehicle, you may be wondering how to get rid of it. You may also be wondering what to do with old car models that will help you make more money when you sell or donate them. You are not alone; many people have similar concerns. Fortunately, there are several options. This blog primarily deals with car removals in Sydney. Here's a collection of various ways to get rid of an old vehicle, whether it's in good condition or past its prime.
1. Offer it to a Dealership
Selling an old car to a dealership is the quickest way to get rid of an old vehicle. However, if you go this route, dealers may be unwilling to pay fair market value for your vehicle. Nevertheless, their goal is to purchase your car at a low cost, clean it up, and resell it for a profit.
If you want to sell your car to a dealership, start by visiting a dealer who sells the same model. If you're not satisfied with the proposed offer, you can always try an off-brand dealership. Take the time to inquire about what different dealers are willing to pay.
2. You can sell it yourself
Although selling your old car yourself takes some effort, it can provide you with the opportunity to sell it for a fair price or even more than it is worth. You can try traditional selling methods such as newspaper ads, but selling it online is more likely to succeed. Try websites that let you post an ad and sell items for free.
3. Exchange it
You may be better off trading in your car than selling it if you want to buy a new or used car. You can reduce the amount you need to pay for your new or used car by trading it in and avoiding the hassle of trying to sell it on your own.
The trade-in offer you receive will be based on the value of your vehicle and whether the dealer already has similar cars on their lot, the condition of your car, and whether repairs are required. Remember that you are under no obligation to accept a trade-in offer if you do not like it.
4. Use of an online platform
Use an online car selling platform that allows you to sell your junk car quickly. They will pick up your vehicle at a convenient time for you after you receive and accept an offer. You'll be paid right away after your car passes a quick inspection.
5. Make a donation
If you don't want to sell or trade in your old car, you can donate it. Many non-profit organizations accept car donations to help fund their operations. You can save money on your taxes by donating your car because the IRS will allow you to claim a tax deduction. Typically, the assumption equals the amount the vehicle sells for at auction. If it is not auctioned, you can claim the fair market value or $500, whichever is greater, though the specifics should be discussed with a tax professional.
6. Throw it away.
If you know your car is nearing the end of its useful life, junking it may make sense. Contact a junk removal service, which may pay you for your vehicle and tow it away. You may not receive any money for your car, but you can still lock in the benefit of complimentary towing and get it off the road.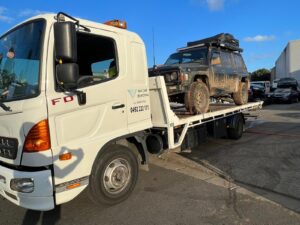 Conclusion
When considering what to do with old car models, you have many options. Remember that there are numerous options available for selling your old car for cash or donating old car models to charity. Before getting rid of your old car, go through all of your options. You must weigh the benefits and drawbacks of each and select the disposal method that best suits your needs and preferences.