Posted On Apr 28 2022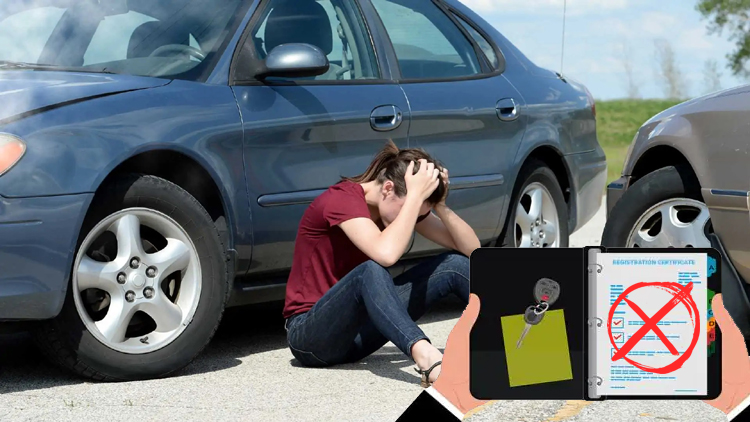 Are you planning to bid a farewell to your old car? Are you thinking of selling your old car for quick bucks? Do you have a roadworthy certificate ready with you to sell your old car without any hassle? These are a few common questions that hit your mind when you think to sell my car Sydney. To the point where obtaining a roadworthiness certificate is concerned, the rules are different for different states. The certificate can be obtained by getting your car inspected by the authorities, followed by getting a green signal certifying that your car is safe to be driven on the road. But is it necessary to have a safety certificate for selling cars in Sydney, NSW?
Well, you have landed at the right place where we can clear your doubts in this regard. Read on to find out whether the safety certificate is mandatory and other related information you need to know in association with selling an old car in Sydney, NSW:
Is a roadworthiness certificate necessary to sell old cars in Australia?
You need to know that there are different rules for selling a car without an RWC in different parts of Australia and depend on various factors as per the jurisdiction of the location where you reside. If you are a resident of NSW, then the roads and maritime services give you permission to sell your cars without a roadworthiness certificate.
But, if your cars have turned more than five years old from their purchase date, you are required to take up a safe try inspection on an annual basis for the renewal of registration. On the contrary, you can sell cars that have been purchased less than five years ago without owning a roadworthiness certificate. In such a case, if you live in NSW, you do not have to necessarily be in possession of a roadworthiness certificate because it is presumed that your car is roadworthy.
Why do people think of selling their cars without a roadworthy certificate?
There are multiple reasons why people with old cars wish to sell their cars without a safety certificate. Some owners plan to sell their old cars without an RWC because they find the process of attaining a roadworthiness certificate quite a daunting task. Also, the entire process may consume a lot of time which doesn't go down well with people who are looking for a quick car sale. Furthermore, seeking a safety certificate doesn't come for free and has charges levied for the same. Thus, most car owners plan to sell their cars without seeking a roadworthiness certificate.
Cost of a safety certificate
If you wish to attain an electronic or handwritten safety certificate, the inspection fees levied on the same are listed below:
Cars- 86.20 dollars
Trailers and caravans- 43.15 dollars
Motorcycles- 55.40 dollars
What if you do not have a roadworthiness certificate?
If you wish to sell a car that has been purchased for more than five years and without a roadworthiness certificate, the first thing you need to do is to declare that you are not having a safety certificate at your disposal. Despite all the laws that govern your state, declaring the same can help save a lot of time for both the seller and buyer. Also, when you tell the buyer about not owning a roadworthiness certificate, you cut down on the miscommunication.
Selling a car without a roadworthiness certificate can make you liable to pay a huge fine. Though the penalty and its imposition may vary from state to state, it is always advisable to confirm all the rules and jurisdictions that govern
We buy cars even if you don't have a roadworthiness certificate
If you have an old car lying in your garage and wish to sell the same without a certificate, worry no more! We even buy cars without a safety certificate. Selling your old cars to us saves you from the hassles of getting your car pass through a safety check audit and also saves you a lot of time as it can prove to be a lengthy process. Hence, car wreckers Sydney can prove to be a viable solution for you as we get the sale process completed within quick minutes; you can say about half an hour.
Even if you don't have a roadworthy certificate at your disposal, you can get in touch with our experts today and get your old car sold in a quick time! So, what are you waiting for? Contact us now and get on-the-spot payment while selling your car to us!